Mar 3
3 Simple Astral Projection Techniques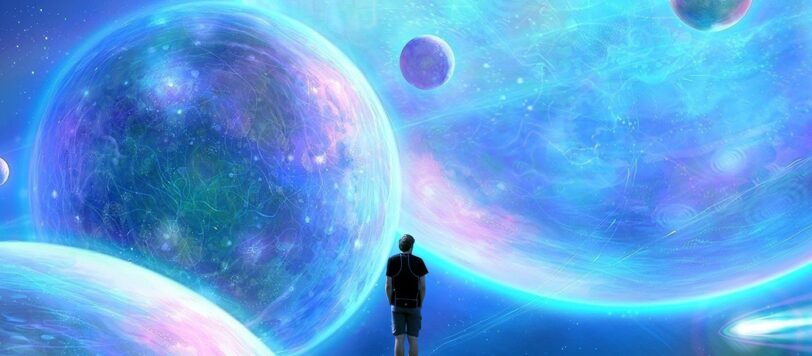 3 Simple Astral Projection Techniques
Different astral projection techniques are available for anyone to learn and use in order to experience the astral dimension. You can experiment on each method until you can find one is most suited for you. For each technique or method, remember that the efficiency of astral projection will depend upon the energy, focus, and discipline you have. Each technique can provide a specific trigger that can send you outside your body. Whatever technique you use, relaxation is always critical.
Before getting started on techniques there are general tips to projecting:
• Get comfortable. Spontaneous out-of-body adventures usually alpha with a activity of vibration. To get to this stage, one needs to relax. Lie down in a comfortable position so you can completely relax your muscles. Breathe through your mouth.
• Concentrate. It's important to concentrate on the hypnagogic state, which borders on sleep. You reach the ability to lose all of your physical senses. Close your eyes and in the blackness, and focus on your forehead. After multiple attempts you may start to feel pulses or vibrational sensations in that area. Having good concentration will help you stay focused when experiences start to happen.
• Lifting out. This happens in the event you're able to leave your body. To accomplish this, you think about lifting or floating upwards. Others get to this by "rolling" over the bed, until you face up and float to the ceiling.

Here are 3 simple techniques you can use to achieve astral projection:
Rope Technique – Robert Bruce developed this method. It is among the easiest methods to use. The ability to visualize is not a requirement to perform this technique. First, string a rope or ribbon on the ceiling on top of you. Hang it in such a way that you can easily reach and touch it. Frequently touch it so that you can get the feel of the rope. This will give you an opportunity to get used to the spatial coordinates of the rope, making it easy for you to imagine where the rope is. Thoroughly perform relaxation exercise until you are fully settled. It is important that you do not overdo your exercises. Using your imaginary hands, pull out and reach the imaginary rope that hangs above you. Imagine a coarse, thick and strong rope that you can hold in your hands. This method lets you shift your bodily awareness out of your body. Keep on climbing and concentrate on what you do. The chakras will open due to the pressure. Then, your body will seemingly start to vibrate, but you still need to continue climbing. You will start to feel free with a slight buzzing feeling as you come out of the body.
Roll Out/Lift Technique – This technique is the most popular; and like the rope technique, the duration of your astral projection will depend on your energy flow and chakra level. This method requires visualization as you imagine floating upward and out of the body. As with the rope method, you also need to imagine an aid to help you perform the floating. You can imagine birds flying above you, with strings connecting you to them so that you will float while the birds fly. As you imagine, you will also feel the start of vibrations; but you have to ignore it to continue floating upwards. You will start to break free from your physical body.
Anchor Technique – This is a technique that requires you to concentrate on an anchor that is outside your physical body. This popular method has two variations: moving anchor and fixed anchor. Fixed Anchor. Once you are in a trance state, focus on a particular point outside the body. It can be a simple point in space or an object on a specific space. Once you have identified a point, try to feel its solidity in your mind. Pull, move and push on that point mentally. Try to reach out to this fixed point in your mind and hold it. Moving Anchor. Imagine an object situated about six feet from your eyes and make it familiar to you. Feel it pulling at you like a magnet and imagine it moving toward you. Move it back to its original location
, imagining its pull getting weaker as it moves farther from you.
Find what technique works best for you and start practicing!